Pay attention to the use of special characters during the import process. For example, use no punctuation in the column titles and use underscores to separate words, so: distance_to_work and not distance.to! work /. it The loading process is sensitive to these types of characters. Should there be any wrong characters in the column titles, they can be used at this stage of the loading process be corrected. Incorrect column titles are always indicated in red. If there are many columns in the data enrichment file, then it is possible to scroll to find the wrong column.
If a survey already includes respondents and data enrichment, then it matters that the new data enrichment file that is loaded contains the same number of columns.
Check upload
Go to in the menu "Download Centre" and download the data enrichment file. Compare the available enrichment variables in the study match those of the file.
Tip: There may be "empty" columns in the data enrichment file that is being loaded. Then the number of columns do not match. Through the file opening it in Excel and saving it again as .csv can often solve this problem.
After importing the data, this icon appears at the right edge of the menu:

.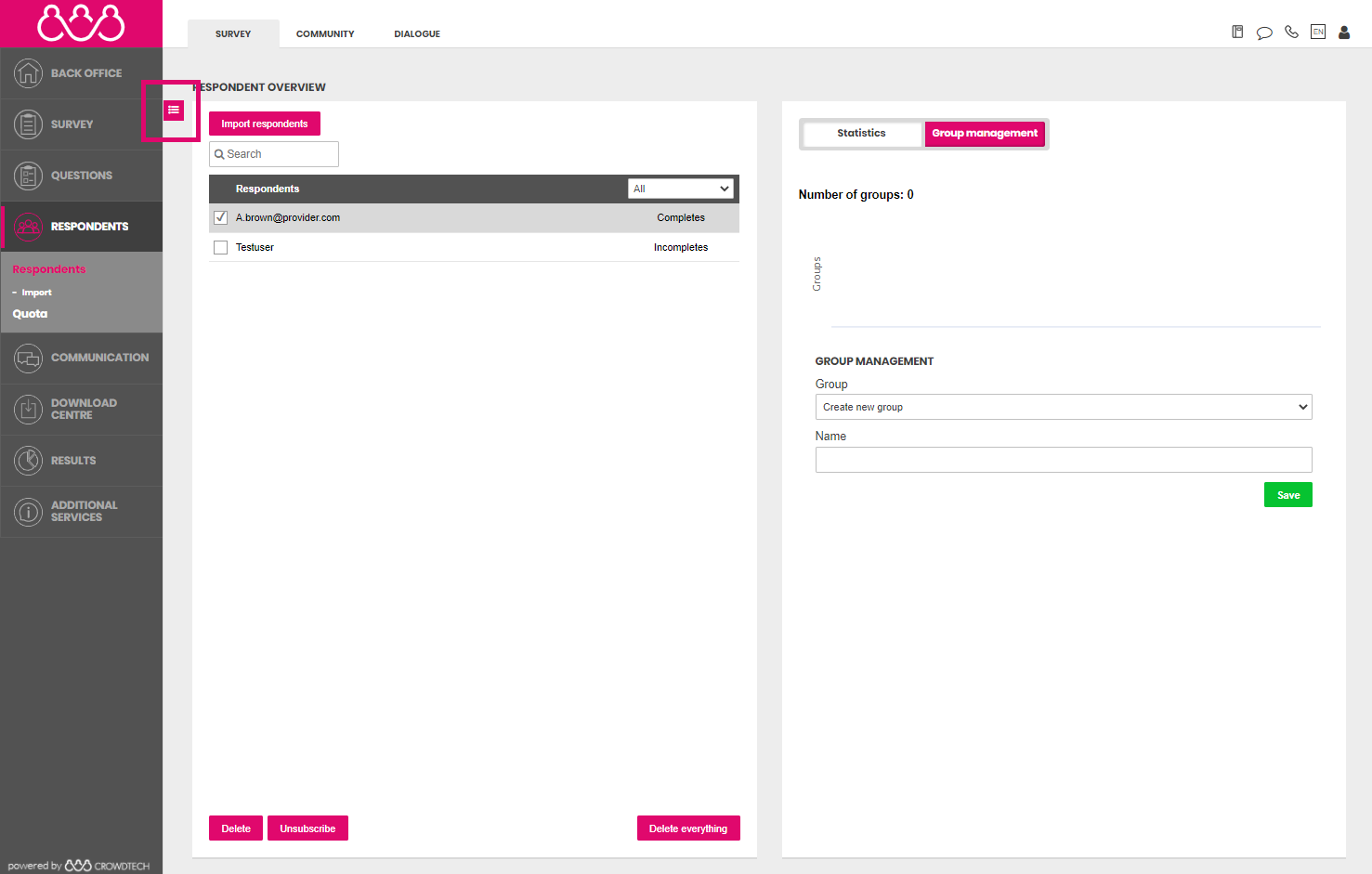 This allows you to see which enrichment variables are available. Click for the overview

.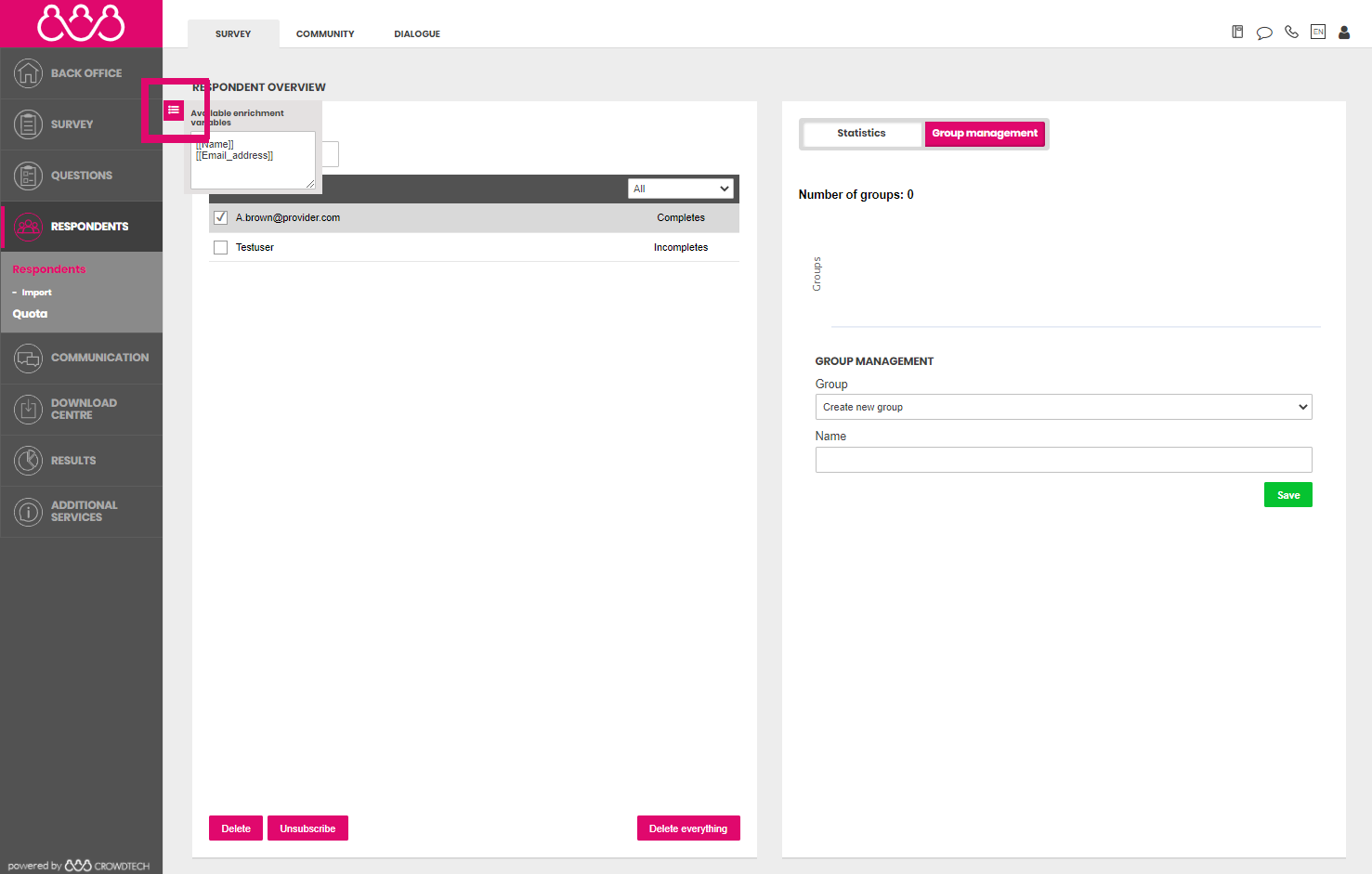 What can you use the imported data enrichment for?
View more information about the use and handling of variables.