In the menu go to "Survey" and "Survey". During testing, turn the access to "No login required". This way you can easily participate in the survey several times to test all the routing.
At the bottom of the screen you will find the direct link to the survey. With this link you can test the survey, for example together with colleagues.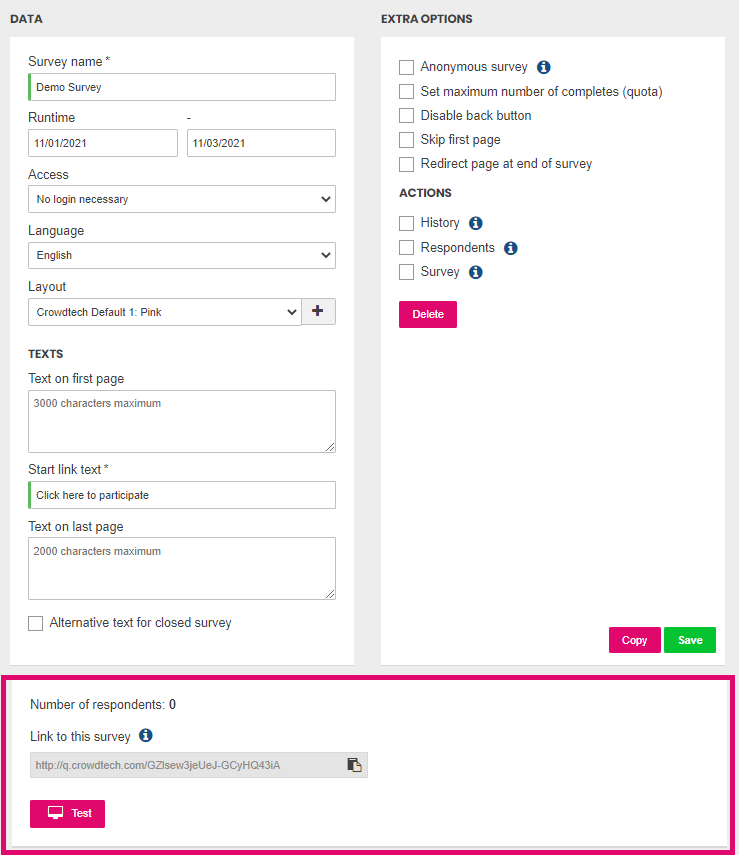 Testing
Note: when testing via the test button, you will not see the start page. This is skipped in the test environment but will be shown to the respondent when accessing through the URL.
Ready to go live?
Has the survey been fully tested and do you want to share it with the respondents? Go then go to "Survey" in the menu and under "Actions" delete the "History" and "Respondents" of the survey. This way you can delete the test results and respondents. If you have already imported respondents, only remove the history data. Check also whether the survey access is set correctly.
You are now ready to go live.