In the menu, go to "Research" and click "Research". You will find at the bottom right the "Copy" option.
Then the following screen will show: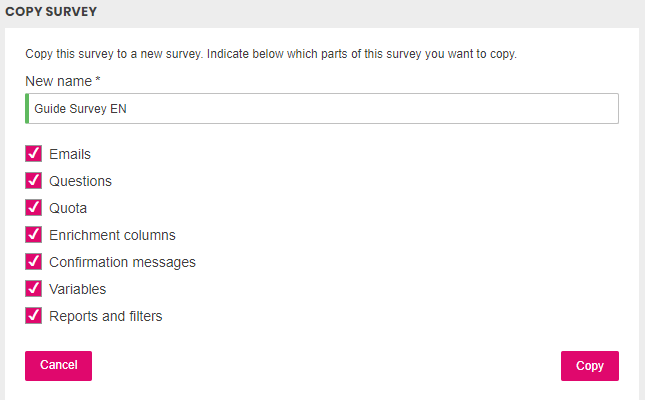 Here you can choose which parts you want to copy.
Choose a new name for the survey.
Choose which parts you want to copy, you can choose from emails, questions, quotas, data enrichment columns, confirmations (e-mails), variables and reports and filters. These options are all checked by default. You can uncheck the items you don't want to copy.
Click "Copy".