Would you like a respondent to choose one answer from a large number of answer options? With the select box, the respondent can easily type in the answer. This question is a single response question. As soon as the first letters have been typed in, answers that start with these letters are immediately displayed. For example: "In which country do you live?"
On this page:
Add a Select Box (1 line) Question
Click in the menu on "Questions" and "Enter Questions".
Choose "Select Box (1 line) response" and press the "Select" button.
Fill in a "Question text".
Fill in the possible answers.
Press the "Save" button.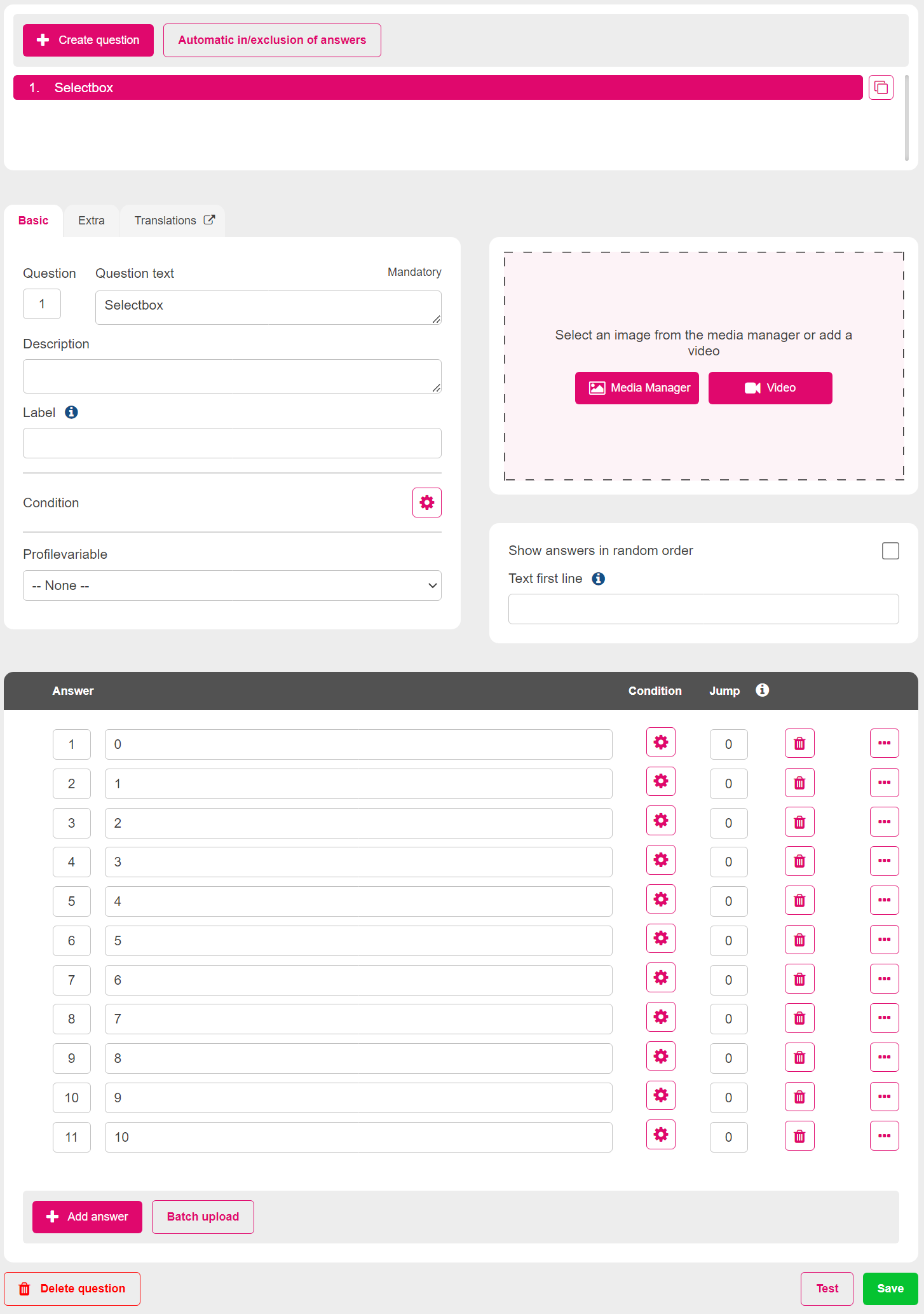 Quick Question Creation?
More information on Batch Input.
Question options
The Select Box (1 line) question has the following question options: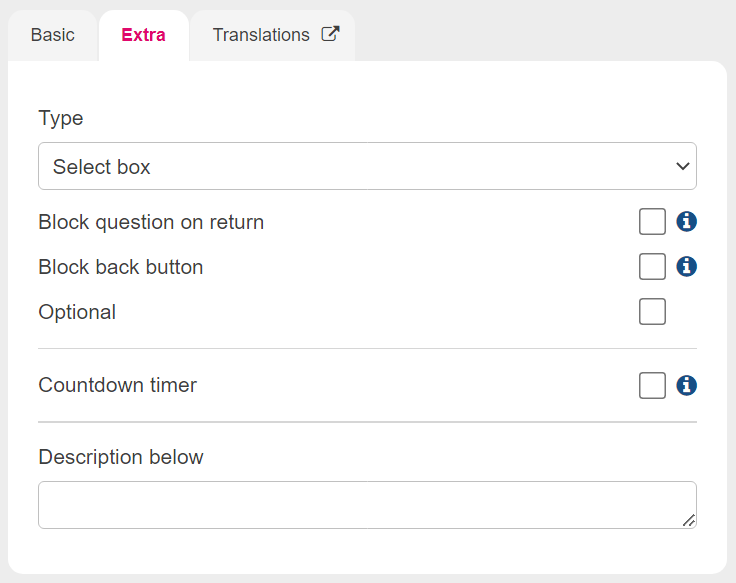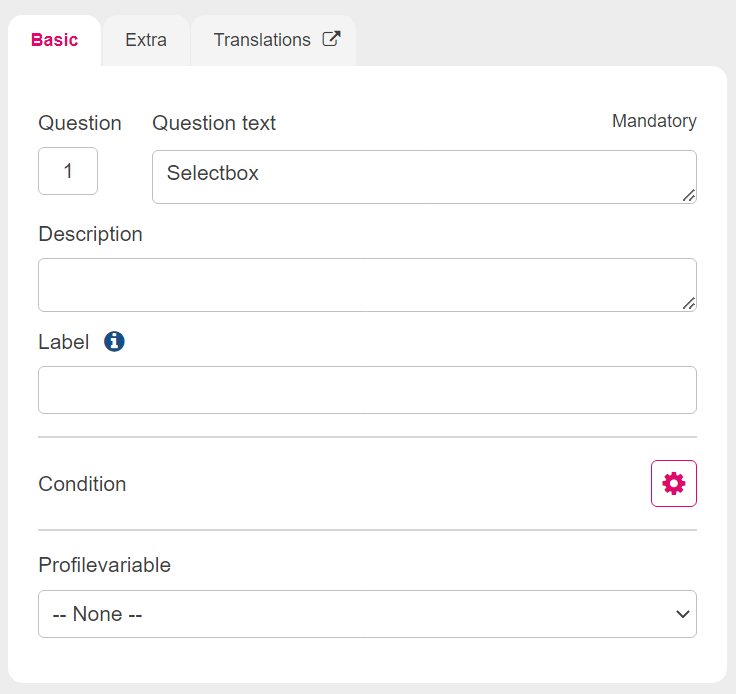 Question type
You can switch between question types.
Conditions
Here you can put a condition on the question. Read more about setting up a condition.
Images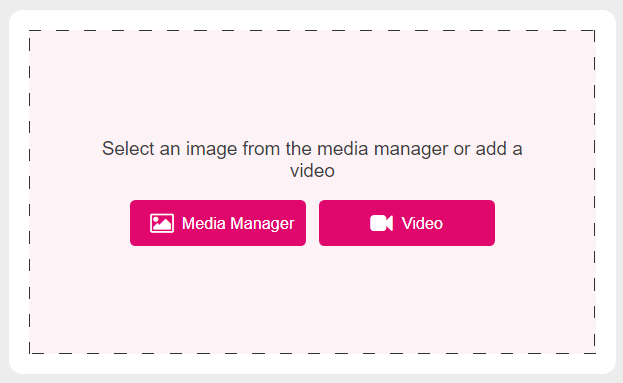 Click on
to add an image to the question. Make a choice from the available images in the MediaManager or upload your own image.
Media file
Embed a link of a video (for example, YouTube or Vimeo) or add a MP3- or MP4-file. The maximum file size that's allowed is 30 MB. Add in the ALT tag a description of the file for extra recognition by text to speech software.
Block question on return
If the respondent has pressed "next" the respondent cannot change the answer anymore.
Question on same page previous question
Show this question on the same page as the previous question.
Countdown timer
If you want a respondent to continue automatically or stay on this question longer, you can use the timer.
Optional
By selecting this, the question is not required to be filled in.
Answer Options
You can use the following options for the answers:

Put a condition on the display of the answer.

When this box has been filled , you can send the respondent to a different question than the next.

Remove an image.

At the three dots behind the answer options you will find the option to add an explanation and label. If the respondent clicks on the 'i' of info, an explanation of the answer appears (max. 400 characters).
If the respondents hovers over the "i" for information, an explanation appears on the answer (maximum of 400 characters). you can also add the label per answer.